---
About Us
---
For over 90 years, it has been an honor to serve the people of our community and the surrounding areas during very delicate times in their family's lives.

---

---
The Thompson-Funeral Home, Inc. was founded by the Thompson brothers, R. Glenn Thompson and Dean D. Thompson in 1927. The original location was on West Jefferson Street. In 1933, the brothers purchased the Koch Family residence at the corner of McKean and North Street. Following necessary renovation to accommodate a home for funerals, it was dedicated to the "Glory of God" and given to the Butler community to provide comfort and warmth at their time of the loss of a loved one. The brothers divided their interest when a funeral home was purchased in Vandergrift, PA. Dean Thompson moved there to operate that business, while Glenn remained in Butler to care for the business here.
---

---
---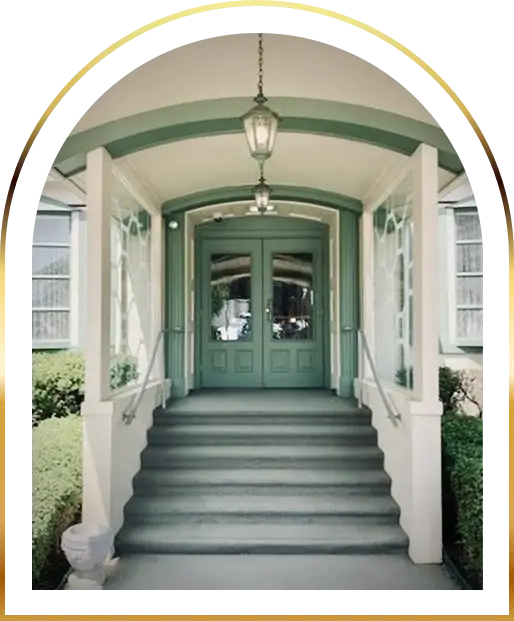 In 1947, Glenn became the sole owner of the Thompson Funeral Home. At that time surrounding properties were purchased to provide parking for those visiting the funeral home. Wilhelmina S. Thompson, widow of R. Glenn Thompson, died on July 28, 2000.
---
In 1963 Mr. Thompson invited his son-in-law, Richard J. Miller to become a partner in the business. The name then became Thompson-Miller Funeral Home. In 1973 the funeral home became incorporated, which permanently entitled the business to be known as the Thompson-Miller Funeral Home.
---
Since 1975 many changes and renovations have occurred to update the interior and exterior of the funeral home. Our tradition of care and concern for the people of the Butler community at the time of the death of a loved one continues to be our primary goal. Our dedication to the "Glory of God" remains as our utmost intent, as we serve hurting people with Time, Honored, Excellence.
---
We sincerely believe our facility provides the warm, professional and caring environment for your family and loved ones.
---

---
Honoring Your Loved One,
Send a Gesture

of Comfort.

Sending flowers shows your support during trying times. We make it easy.
---